It's a mind shift!
Outcome Budgeting puts the needs of the people at the centre of investment decision-making across the sector. It is an approach to decision making that recognises that the allocation of public resources should be based on the outcomes achieved for people, not the amount spent.
It drives a performance-based culture by ensuring the public sector stays focused on the delivery of outcomes for the people of NSW.
Outcome Budgeting is supported by the Government Sector Finance Act 2018, which facilitates performance-focused investment decision-making with the keeping and sharing of performance information; the Act promotes transparency and reporting on the performance of Government agencies.
The Reform Journey
Outcome Budgeting is a reform journey. Since its beginnings in 2017-18, NSW has progressively developed and refined an outcomes framework to inform investment decision making. In 2018-19 a set of State Outcomes were introduced, which articulate the primary purpose for which public resources are being spent, and the goals that Government is seeking to achieve for its citizens. The 2018-19 Budget was presented with a mapping of expenditure to State Outcomes, and a set of outcome indicators to track the progress being made towards each outcome.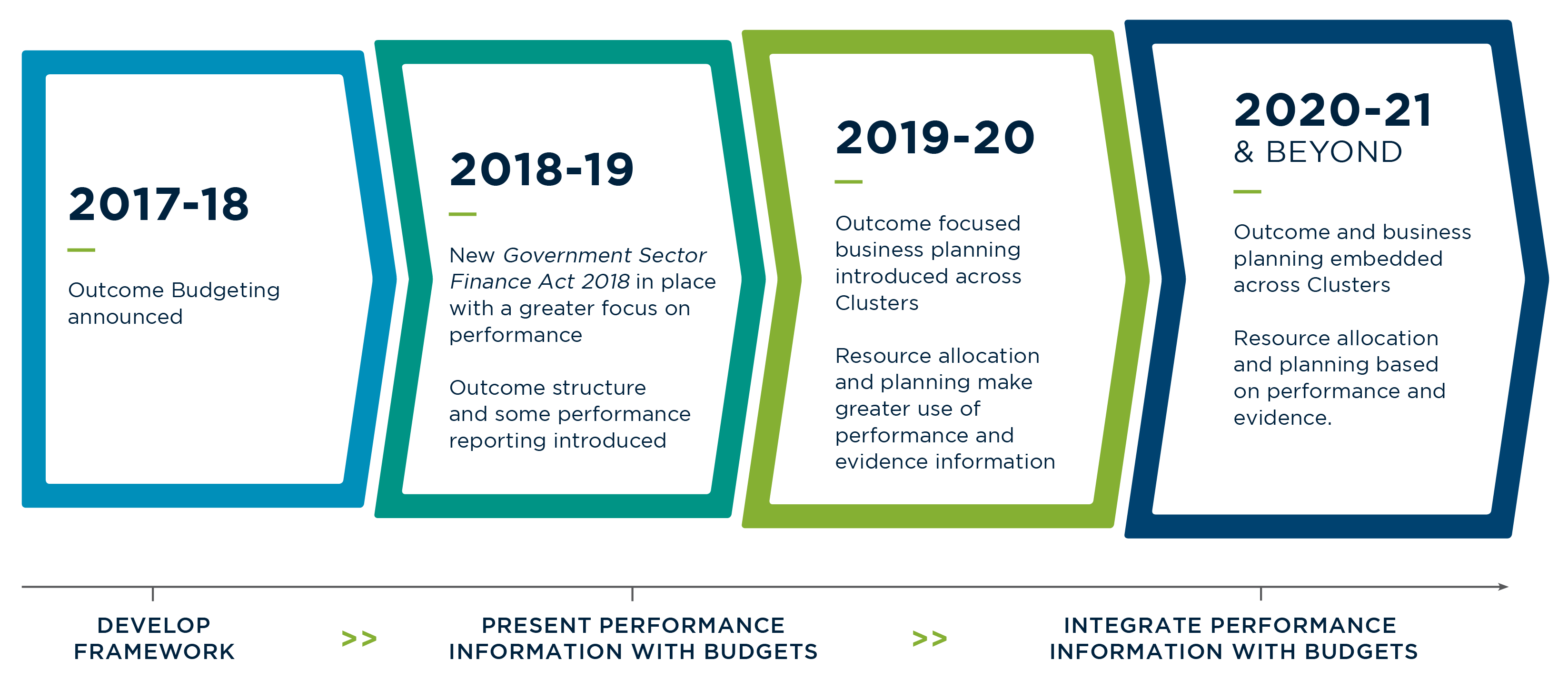 Following Machinery of Government changes in 2019, State Outcomes and outcome indicators are being further refined and will be used in budget decision-making. Clusters are working to embed the outcomes framework and outcomes focus in all aspects of how Government plans, funds and delivers services. 
Outcome Budgeting ensures that the entire budget works hard towards delivering outcomes
Outcome Budgeting focuses on ensuring that ALL Government spending is getting real results for the people of NSW. Under traditional budgeting methods, budgets are prepared incrementally by taking the existing expenditure base and adding incremental amounts for the new budget period. Outcome Budgeting shifts investment decision making away from 'increments' to focus on outcomes and service provision levels to be achieved by total expenditure, evidence on the effectiveness of policies and programs to deliver these outcomes and required level of resources to support their achievement.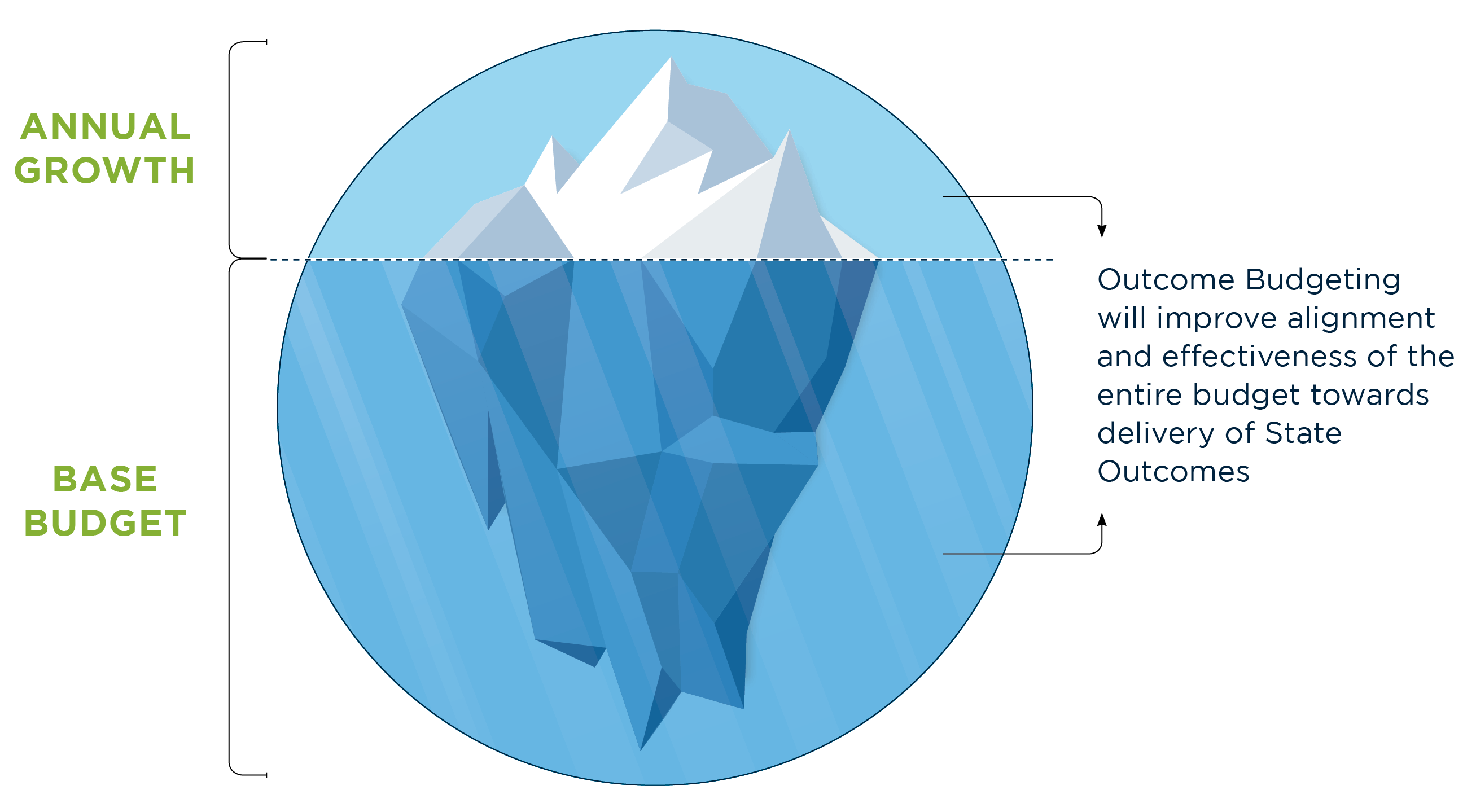 The NSW approach to Outcome Budgeting