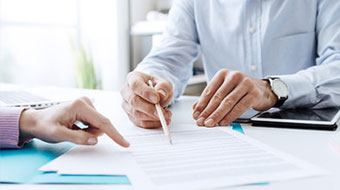 The Treasurer, is responsible for appointing directors to the boards of State Owned Corporations (SOCs), Public Financial Corporations (PFCs) and retained interest corporations.
Treasury provides advice to the Treasurer on board appointments.  TPP18-08 Board Appointments for State Owned Corporations and Other Commercial Government Businesses provides a framework for the board appointment process including guidelines to provide clarity for stakeholders and board candidates.
You are encouraged to register your details if you have the skills and motivation to contribute to the governance of SOCs and PFCs in NSW on the NSW Boards and Committees Register.
Gender Diversity Targets for NSW Major Government Business Boards
The Treasurer has committed to increasing the number of women on boards, with the introduction of gender diversity targets for SOCs and PFCs.
It is important for NSW major government businesses to lead the way in providing women with equal employment opportunities and greater gender diversity in boardrooms will positively impact the decisions and direction of the businesses.
The gender diversity targets for SOC and PFC boards are:
No less than 40 per cent of board director positions filled by women on each SOC and PFC board
Overall, 50 per cent of all SOC and PFC board director positions combined, filled by women.
Overview of SOC and PFC board composition
The gender composition of SOC and PFC boards as at April 2022 is shown in the table below.
State Owned Corporations (SOCs)

No. of Women

No. of
Men

No. of Filled Positions

% of Women

Essential Energy

3

4

7

43%

Forestry Corporation of NSW

3

3

6

50%

Hunter Water Corporation

4

5

9

44%

Landcom

3

3

6

50%

Port Authority of NSW

3

4

7

43%

Sydney Water Corporation

3

6

9

33%

Transport Asset Holding Entity NSW

2

3

5

40%

Water NSW

3

5

8

38%

Public Financial Corporations (PFC)

No. of Women

No. of
Men

No. of Filled Positions

% of Women

Insurance and Care NSW

3

6

9

33%

NSW Treasury Corporation

3

7

10

30%

SAS Trustee Corporation (STC)#

4

1

5

80%

Total Combined SOCs & PFCs

34

47

81

42%
# The STC board is comprised of nine board directors, five of which are appointed on nomination of the Treasurer as employer representatives (included in the table above) and four of which are appointed on nomination of Unions NSW.
Media Release
18 April 2022: Treasurer Matt Kean has introduced formal gender diversity targets for State Owned Corporation (SOC) and Public Financial Corporation (PFC) boards, to increase women in leadership positions across NSW.
Read the Treasurer's media release here.