Chair's Message
On behalf of the Panel, it is with great pleasure that the NSW Review of Federal Financial Relations releases its first major publication, a Discussion Paper starting a national conversation about how governments can work better together for a better future.  
Our society is evolving, and people are adapting to new realities, planning for the future and making choices to change with the times. Australians have every right to expect that their governments are doing the same. 
As the state forges ahead, this Review seeks to drive a conversation on how more sustainable and modernised funding arrangements can be put in place to ensure we meet the needs of future generations. Good policy now can avoid hard choices later.
Reforming the federation has always been a challenge, but the opportunity has never been greater. All state, territory, and Commonwealth governments must take a holistic approach and explore innovative solutions to the new challenges of a changing world and to share the benefits for all Australians. They will play an important part in this conversation.
The Panel has been tasked with recommending practical options to help address some of the challenging aspects of our federation. This includes options to:
improve the design of Commonwealth funding mechanism to support citizen outcomes and improve taxpayer value for money
modernise the state's revenue base to ensure it is sustainable and minimises the burden on our citizens 
reduce the financial dependency of the states on the Commonwealth; and
improve how the two levels of government partner on major national issues and to ensure they put citizens at the centre of decision making
The release of this Discussion Paper is the first step in shaping the future of our federation to ensure it continues to support our great standard of living.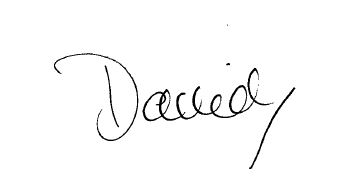 David Thodey
Chair, Federal Financial Relations Review
The media release can be downloaded here.
Have your say
We are keen to hear what you think. Bring us your innovative ideas on how governments can serve you better.  
Written submissions to the Discussion Paper are now open and will close on 22 November 2019. 
Your aspirations and ideas will shape a better future. Consultation findings will be distilled and published ahead of the Review's Draft Recommendations and Final Report, both to be published in 2020. 
Guidelines for submissions
Lodge your submission via email to [email protected]  
Submissions can be short or long and do not need to cover every issue raised in the Discussion Paper. The issues and questions presented in the Paper mark our areas of focus and we welcome your thoughts on these. 
Copyright
Copyright in submissions sent to the Review of Federal Financial Relations resides with the author(s), not with the Review.
Please do not send us material for which you are not the copyright owner - such as newspaper articles - you should just reference or link to this material in your submission.
In confidence
This is a public review. However, information which is of a confidential nature or which is submitted in confidence can be treated as such by the Review Secretariat, provided the cause for such treatment is shown.
Material supplied in confidence should be clearly marked 'IN CONFIDENCE' and be in a separate attachment to non-confidential material.
The Review Secretariat may also request a non-confidential summary of the confidential material it is given, or the reasons why a summary cannot be provided.
Privacy
The Review will consider all submissions.
The Secretariat will retain your comments and personal details in accordance with Treasury's Privacy Policy. At the discretion of the Review, your comments may be drawn upon and published in the Review's various reports.