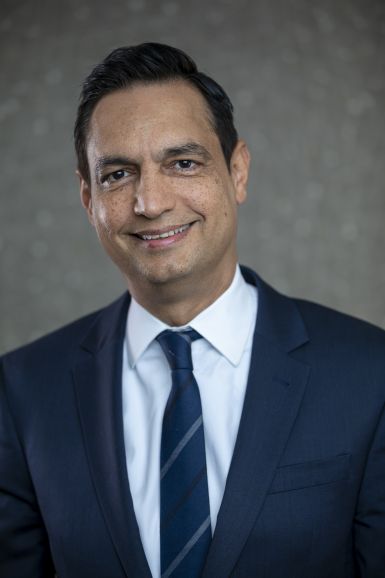 San Midha joined NSW Treasury in May 2016 and is the Deputy Secretary for the Policy & Budget Group (P&B).
San's Group is the primary manager of Treasury's relationship with government agencies. The Group works collaboratively with agencies to ensure provision of high-quality advice on financial management, policy reform and resource allocation. This also includes delivery of the annual Budget, Half-Yearly Review and provision of advice on agency policy and budget matters to Cabinet and sub-committees including the Expenditure Review Committee and the Cabinet Infrastructure Committee.
San also leads a number of projects designed to achieve a change in the sector including the ongoing implementation of outcome budgeting and undertaking a transformation of banking arrangements within NSW agencies.
San represents Treasury on the National Disability Insurance Scheme Board, Customer Digital Council, Asset and Liability Committee (ALCO), Major Projects Executive Committee (MPEC), Their Futures Matter Board, Greater Sydney Commission and others.
Before he joined Treasury San worked in the financial services industry in Sydney and London including 10 years at Santander UK. During this time San was MD of the Product Division in the Corporate Bank, MD of the Intermediary Division and CFO of the Wealth Management Division.
He also managed several large change programs involving extensive stakeholder management; delivering huge improvements in customer satisfaction and employee engagement; and building a track record of driving change through complex organisations. Prior to that, San worked for Westpac in Finance, Strategy and Project Management in the Retail and Institutional Bank.
San has a Bachelor of Business from Charles Sturt University and Master of Business Administration from Macquarie University.