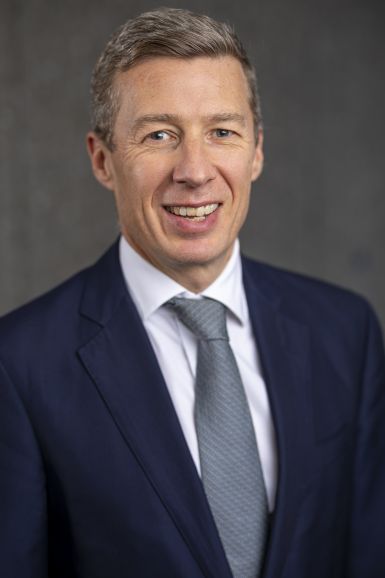 Phil joined Treasury as Executive Director, Commercial Transactions in October 2015. He was appointed to the Deputy Secretary position in May 2017 and in that capacity, he leads the overall C&P Group which comprises the Transactions, Commercial Assets, Infrastructure and Structured Finance (ISFU), and Strategic Balance Sheet Management (SBSM) units, as well as NSW Procurement.
The Commercial & Procurement Group provides commercial policy advice, oversights the performance of the commercial sector of Government, manages major Government transactions and partners with agencies in the procurement and delivery of public infrastructure. The SBSM unit takes a whole of state approach to managing financial risks, assets and liabilities to actively support the long-term financial, environmental and social sustainability of NSW and includes the Office of Social Impact Investment (OSII). NSW Procurement has responsibility for setting and governing policies, and managing key spend categories for the State's annual $30 billion procurement expenditure.
Phil is chair of the NSW government's Asset and Liabilities Committee (ALCO) and the NSW Procurement Board. He is a member of several boards and steering committee's including TCorp, the NSW Social Impact Investment Expert Advisory Group, the Institute of Public Administration Australia (IPAA) NSW Council, and the NSW Leadership Academy steering committee.
Phil has over 28 years' experience working in capital markets, funds management and superannuation with Macquarie Bank in Sydney, Goldman Sachs in London, Singapore and Sydney, and Sunsuper as a member of their Investment Committee. Phil has degrees in Law and Economics from the University of Tasmania.