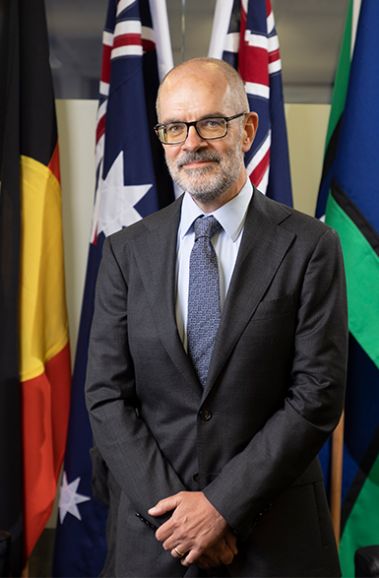 Dr Paul Grimes was appointed Secretary of the NSW Treasury in January 2022. He previously served as Coordinator General - Environment, Energy and Science with the NSW Department of Planning, Industry and Environment since April 2020.
Dr Grimes has held a number of senior roles at the federal, state and territory levels, including serving as Secretary of the Commonwealth Department of Agriculture; Secretary of the Department of Sustainability, Environment, Water, Population and Communities; and as the Victorian Public Service Commissioner.
Before being appointed as a Secretary in the Australian Government, Paul was Associate Secretary (Domestic Policy) in the Department of the Prime Minister and Cabinet and Deputy Secretary in the Commonwealth Department of Finance. He also served as Chief Executive of the ACT Department of Treasury and as Deputy Secretary in the South Australian Department of Treasury and Finance.
In 2010, he was awarded the Public Service Medal (PSM) for his role in the development of the Australian Government's response to the global financial crisis.