Commissioning policy
The NSW Government Commissioning Policy outlines the Government's vision, guiding principles and mandate for NSW Government agencies to drive customer-centric service reform and explore ways to create better service outcomes, that puts the customer at the centre of everything we do.
It sets out the requirements for the commissioning of services with a view to designing, funding and enabling services that enhance people's lives. The Policy is the responsibility of the Commissioning NSW within NSW Treasury.
Under the Policy, commissioning is defined as:
An approach to considering the outcomes that need to be achieved, and designing, implementing and managing a system to deliver these outcomes in the most effective way. It leverages the strengths of the public sector and where appropriate, involves private and non-government organisations and individuals to transform outcomes for customers.
The NSW Government will use commissioning to understand customer needs, determine its role in meeting customer needs, and decide how to create, fund, manage, regulate and evaluate ongoing service delivery systems.
Commissioning enables government to adopt new models and approaches that result in more efficient and effective public services.
Application of the policy
The Policy applies to all NSW Government agencies, and is to be used in the following situations:
in developing new service delivery policies and proposals, or when service delivery policies undergo significant review
when undertaking portfolio or service delivery reviews
where commissioning services impact annual and mid-year budget submissions
when undertaking strategic planning and whole-of-agency and/or cross-agency organisational redesign.
Commissioning Practice Guide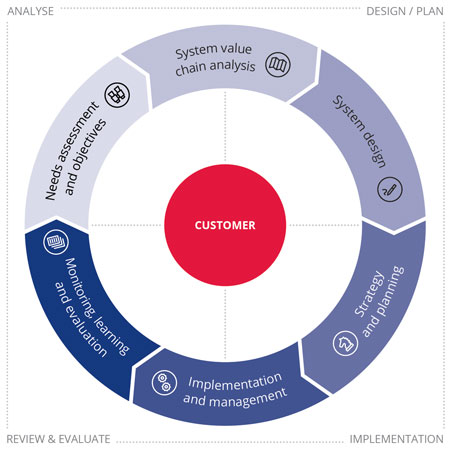 The Policy is supported by a NSW Government Commissioning Practice Guide that has been developed in consultation with Government agencies and advisors, as a body of knowledge to support practitioners.
It is an evolving document that will be updated to reflect current need and practice.
The Practice Guide outlines the six primary steps in the commissioning process:
defining outcomes
designing
testing
implementing
managing
evaluating a commissioning system.
It sets out the objectives and considerations for each step in the life cycle.
Contact
Commissioning NSW can be contacted via [email protected].