Outcome Budgeting encompasses and integrates all aspects of performance accountability.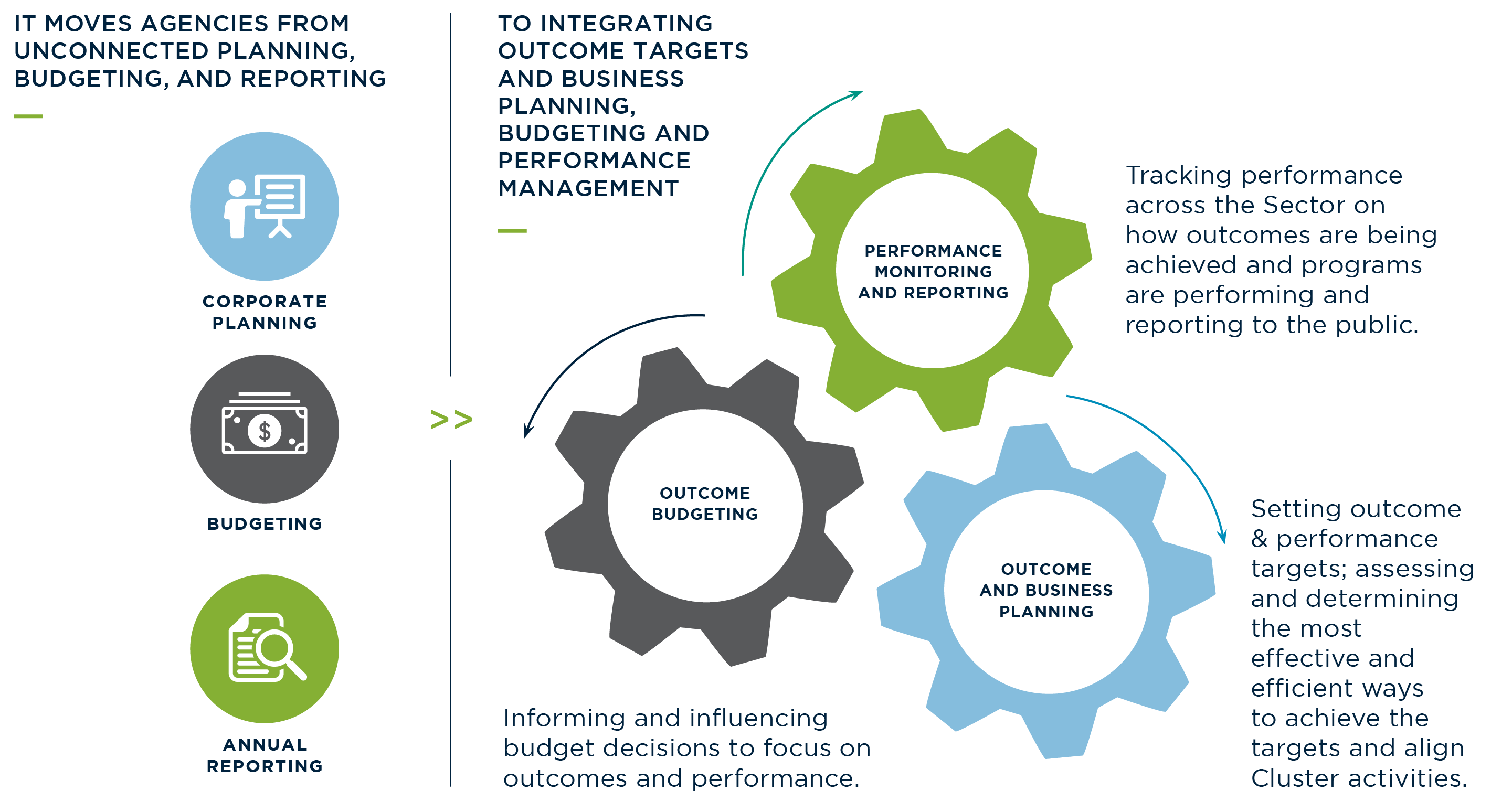 A Cluster Outcome and Business Plan sets out outcome-focused performance objectives and how to achieve them using cluster's resources over the next four years. It creates a shared vision within the organisation, from its Secretary to front-line staff about purpose and performance; it informs Government's strategic allocation of public resources and budget decision-making process, and helps communicate how the cluster is delivering results and outcomes. The plans have a four part structure as shown below. 

Every Cluster in the NSW Government will develop outcome-focused plans that provide a clear roadmap to deliver results.