Outcome Budgeting provides a common framework for reporting to citizens, managing agency resources and decision making. Using a common framework ensures decisions focus on delivering best outcomes and that agencies manage and deliver services that support those outcomes. This approach promotes consideration of total spend and an emphasis on performance.
This emphasis on performance is leading to improvements in information collection and reporting as well as stronger and more consistent processes across government. This includes using a suite of metrics as well as evaluation and evidence tools that promote greater accountability and transparency of expenditure in delivering state outcomes. 
These make up a continuum of evidence that inform good policy and investment decision making: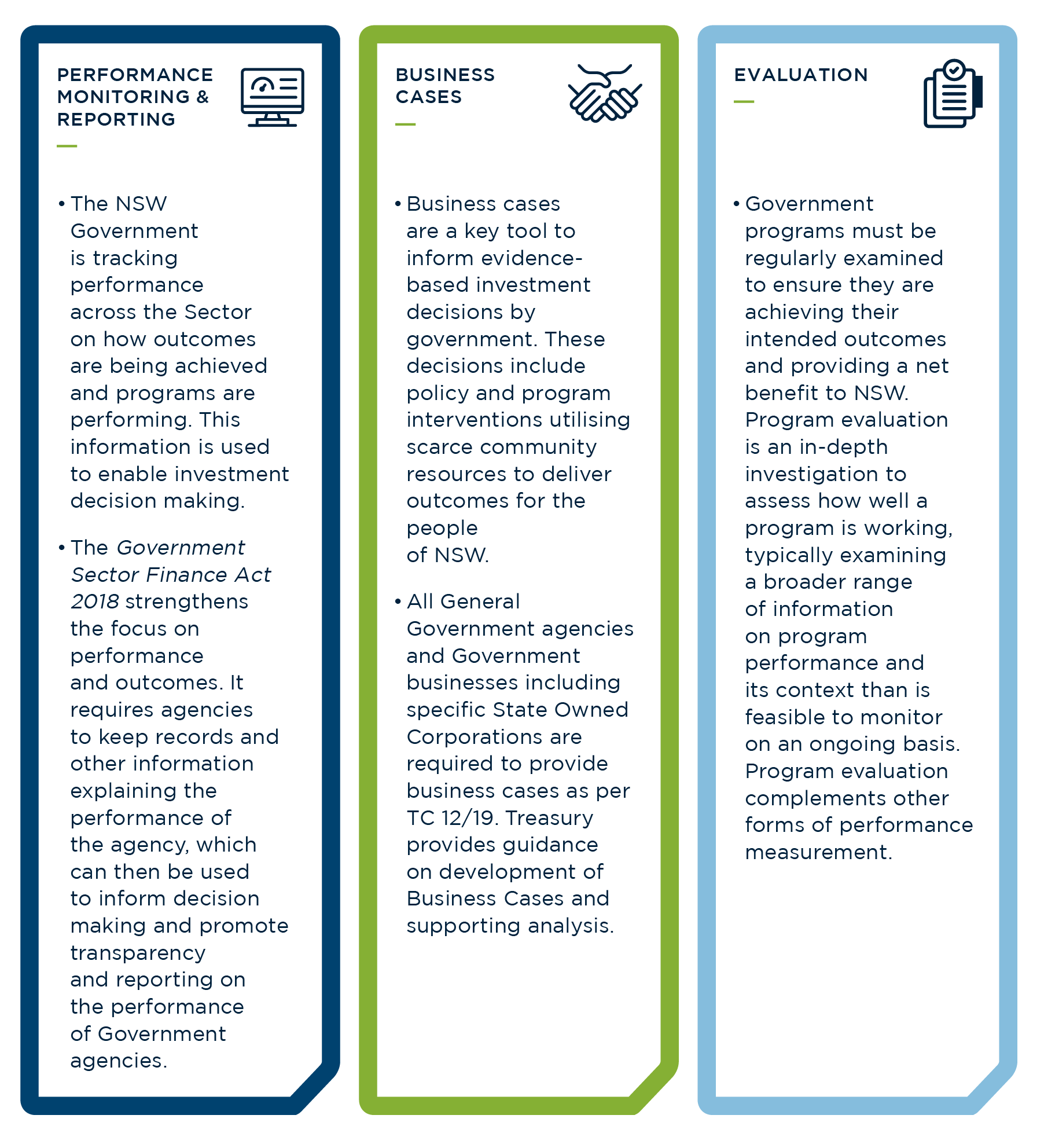 It is important to develop a stronger evidence base of "what works" in the NSW context. As evidence is accumulated, it will inform service deliverers, policy makers and government decision makers. With the government's adoption of outcome budgeting, there is now a consistent focus on outcomes, from performance monitoring, budgeting and reporting through to assessment and policy and decision making.
Further information on each of these tools can be found through the following links: