This reform will enhance women's economic opportunity across NSW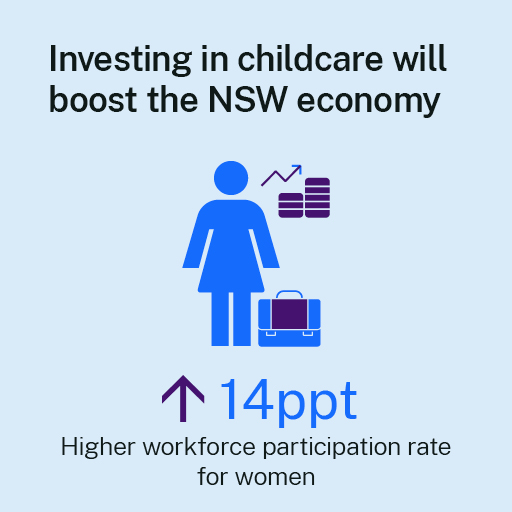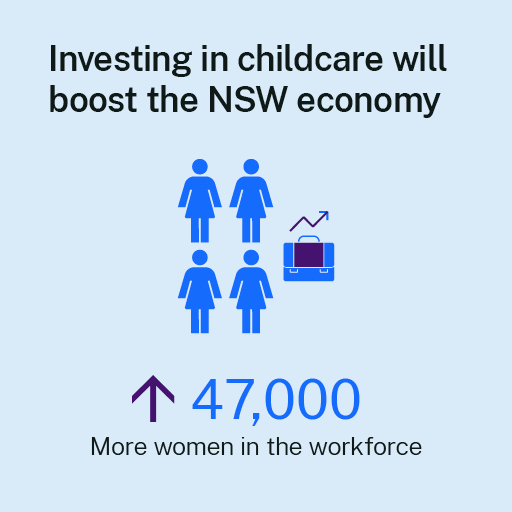 Universal affordable and accessible childcare and early childhood education is the biggest lever available to make sure women do not have to choose between having a family, having a career or having both. The NSW Government's investment in Early Childhood Education and Care, including the Fund, alongside the Commonwealth's childcare reforms, is expected to see between 13,000 and 47,000 women enter the workforce over the next decade. This will drive down the gender workforce participation gap by bewteen 4% and 14%. The reforms will also help women that currently work casually or part-time increase the number of hours they work each week. Between 13,000 and 48,000 women are expected to shift from part time to full time work over the next decade thanks to the NSW Government's investment in Early Childhood Education and Care and the proposed Commonwealth reforms.
By supporting more women to enter the workforce and take on more hours, the Fund will also help close the gender pay gap. When women spend less time out of the workforce they are more likely to be employed in, or promoted to, higher-paying positions. Time spent not working is estimated to be the second largest driver of the gender pay gap in Australia. The combination of reforms to ECEC by the NSW and Commonwealth Government is expected to drive down the gender pay gap by up to 7.6 per cent within a decade.
Investing in childcare will boost the NSW economy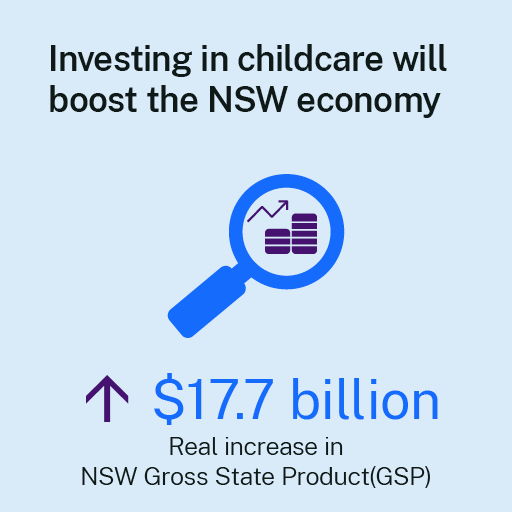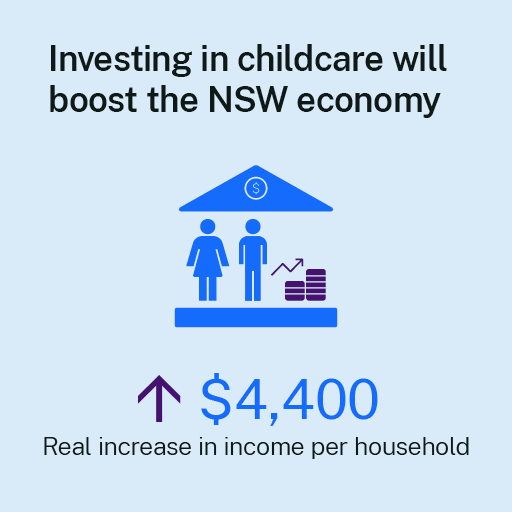 Once fully operating, the NSW Government's reforms to early childhood education and care, alongside the Commonwealth Government's childcare reform, will deliver an increase in annual GSP of between $4.7 billion and $17.1 billion (in real 2021-22 dollars) within a decade. This translates into additional income per household in NSW between $1,200 and $4,400 (in real 2021-22 dollars) by 2032-33.